Details
Huaya pitch controlled wind turbine introduce:
Huaya 100kw pitch controlled wind turbine adopts:
Passive electric pitch controlled, tailless wind turbine.
The wind turbine has Anemometer. Controller will adjust wind turbine direction through the anemometer data.
Controller will test the rotation speed. Once the rotation speed is too higher, it will push the blades angle twist and change itself aerodynamic characteristic to control wind turbine rotation speed, till the blades direction same with the wind direction and stop working. This will make the generator output power steady and constantly.
It is intelligent control by computer, telecontrol system.
1. Huaya pitch controlled wind turbine features
Blades rotor:
Technology : VIA foaming
Material : Fiberglass reinforced polyester
Resin : American Ashland brand
Special blades paint for wind turbine blade
Protective film
acumme infusion technology, without bubble, high strength , light weight
Blade position sensor for pitch control
Generator:
Type: 3 phase AC permanent magnet generator, 48 poles
Rating: 100KW 700VDC
Generator:Permanent magnet (Nd-Fe-B) 38SH
Superior grade bearings (NSK,SKF), long-term grease, run 30000 hours without maintenance
Advantage: electric pitch control
Inside instruction:
Anemometer on wind turbine supply the information of wind speed/wind direction to PLC
PLC sends pitch / yawing / brake signal
Electric drive pusher for variable pitch
Worm wheel for yawing
Brake motor for electric brake
2. Huaya pitch controlled wind turbine 100kw technical data
Huaya Industry co.,Ltd

100kw variable pitch wind turbine

Brand

HUAYA

Model

FD24-100kw

Rated output power

100KW

Max output power

60kw

Rated wind speed

13m/s

Blades number

3

Start up wind speed

3m/s

Blades material

FRB

Single blades length

11.5m

Single blades weight

425kgs

Working wind speed

3.0-25m/s

Blades rotor diameter

23.85m

Survival wind speed

30m/s

Speed regulated method

Variable pitch

Start up torque

100N.m

Stop method

Variable pitch

working voltage

0-700vdc

Generator type

3 phase AC PMA

Rated rotation speed

100rpm

Generator and rotor body weight

6500KGS

Hub diameter

0.85m

Wind turbine weight

7800KGS

Certification

CE

Rated working voltage

530V
3. 100kw wind turbine output power data/power curve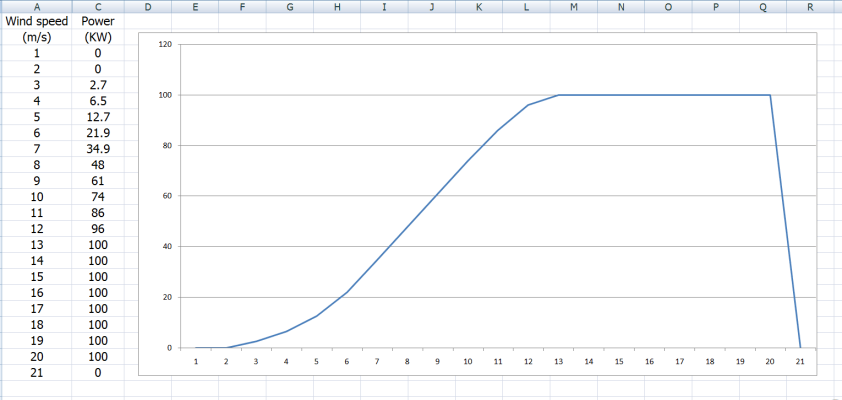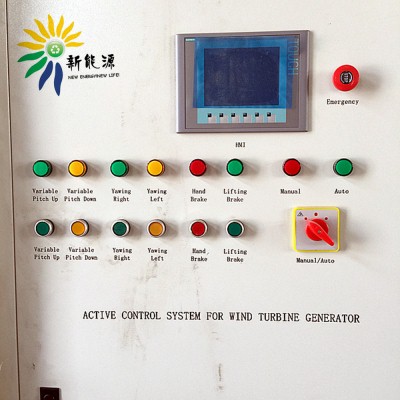 PLC controller with dump load